Table of Contents
Access, use and cite data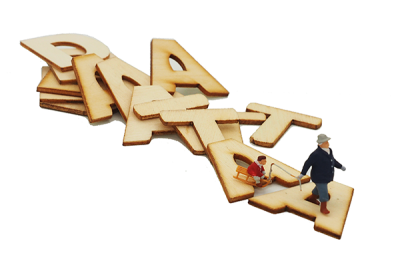 Once you find suitable data for your purpose and you've checked data quality (See the paragraph 'The process of data discovery'), how can you get it? The steps below emphasize a number of aspects that you may encounter along the way:
Challenges in using data
After downloading the data, you will have to make the data suitable for reuse. The case study below shows that the challenges you may encounter before you can actually start using and analysing the data may be complex.
Case study: Data for a replication study

Kristyna Bašná works at the Institute of Sociology of the Czech Academy of Sciences (n.d.). She needed data for a replication study. How did she discover, access and use such data?

My research focuses on the relations between structural properties of states, civic culture attitudes and change in the level of democracy. My research is a replication of a well-known paper written by Muller and Seligson (1994) who did a cross-national analysis on 27 countries and concluded that civic culture does have an important influence on the level of democracy.

To be able to replicate this analysis I needed data that would allow for cross-national and longitudinal comparison. At the same time the data should be comparable with the data used in the data analysis of Muller and Seligson. Data such as GDP per capita, level of democracy or Gini coefficient, are relatively easily accessible. However, it was much harder to find data with variables identical to the variables which were used by Muller and Seligson to measure civic culture. Yet this was exactly what I needed in order to be comparable.

I decided to search all the different cross-national public opinion survey databases and look for the exact same question that was used by Muller and Seligson (1994). In the end I was able to find data on 85 countries ranging from 1981 to 2015, in total having 337 country years. I downloaded the data on civic culture from openly accessible resources such as:

I also downloaded:

Downloading data from multiple resources is not a straightforward task because most databases use different coding. It is therefore essential to combine the data from multiple sources correctly and with the utmost care, because variables names and country names may differ, data may be missing and different types of weighting may have been used. In my case, I did not need data about individuals, but data collapsed by country and year. That is why for each database I first collapsed the data (using weights) keeping only the variables that I needed for my analysis.

In the second step, I made sure that the country names were identical in each of my data resources. I had to recode a number of countries because some surveys used very different coding. I also had to ensure that the variable on civic culture was identically coded in all of the different data resources, which was fortunately the case. Finally, I have merged all the different datasets into one big data file, which I then used for my quantitative analysis and for the replication of the Muller and Seligson (1994) article.
Citing data
After you have used research data you may want to publish about the work you have done. In this case, you should always cite research data. Research data may be subject to intellectual property rights. However, citing data is usually included in the terms and conditions for the use of data. The obligation to properly acknowledge any research work, including the work invested into development of databases, also logically follows from research ethics.
Expert tip: Use a persistent identifier
In citation always use persistent identifiers (DOI – Digital Object Identifier) if available. It promotes findability and accessibility of data.
The minimal data citation recommended by DataCite (Datacite, n.d.b) is:
Creator (PublicationYear). Title. Publisher. Identifier
DataCite recommends including information about two optional properties, Version and ResourceType (if applicable):
Creator (PublicationYear). Title. Version. Publisher. ResourceType. Identifier
Have a look at the video (ICPSR, 2018) to learn about the benefits.
More about data citation can be found in Chapter 6 or, e.g., in the IASSIST Quick Guide to Data Citation (IASSIST, 2012).