Table of Contents
Ethical review process
Ethical review is about helping you as a researcher to think through the ethical issues surrounding your research. The principles of good research practice encourage you to consider the wider consequences of your research and engage with the interests of your participants.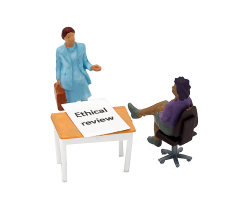 Ethics review by a Research Ethics Committee (REC) is typically required when (sensitive) personal data are being collected. The role of a REC is to protect the safety, rights, and well-being of research participants and to promote ethically sound research. Among other duties, this involves ensuring that research complies with national and international data protection laws regarding the use of personal information collected in research.
Ethical self-assessment
Regardless whether there is a formal requirement, we recommend you to perform an ethical self-assessment. The type of questions which are generally to be answered in an ethical review is shown in the illustration below. These questions are derived from the Ethical guidelines for research by the Norwegian National Research Ethics Committees (n.d.)
Since FP7 (the European Union's Research and Innovation funding programme for 2007-2013; European Commission, 2013) ) and its successor Horizon 2020 (running from 2014-2020; European Commission, n.d.) the EU has started to require ethical review. We have used the H2020 ethical guidelines (European Commission, n.d.) to get you acquainted with the steps which may be taken in an H2020 ethical review process. Do note that step four will be very rare.
Ethical self-assessment
The first step when applying for funding under the H2020 scheme is for the applicants to perform an ethics self-assessment (European Commission (2016), pages 16 and 17) to submit with their research proposal. This entails completing an ethical checklist about how you will protect your participant's personal data and involves considering questions around how the data will be collected and stored securely and safely, how the data will be retained, and whether any of the data will be transferred to any non-EU countries.
Ethical screening
The ethical screening process takes place during the scientific evaluation of the proposal or soon after it is considered for funding. It takes into account the ethical self-assessment conducted by the researcher. If an ethical issue is identified the ethical aspects of the proposals objectives, methodology, and potential impact will be considered by ethical experts.
Ethical assessment
In limited cases, an ethical assessment may need to be undertaken, which involves an in-depth analysis of the ethical issues of the proposal. The conclusions of the ethical screening are also taken into account. This typically happens in cases where there will be severe intervention on humans.
Ethics check
During the ethical screening or ethical assessment, the experts identify the projects that need an Ethics Check to be executed during the course of the research project. In case of substantial breach of ethical principles, research integrity or relevant legislation, the Commission can afterwards carry out an Ethics Audit. The checks and audits can result in an amendment of the grant agreement.
European diversity in ethical review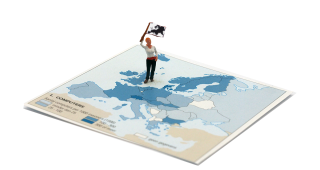 Ethical guidelines for research involving people are often issued by professional bodies, host institutions, and funding organisations. Therefore, these rules and guidelines will differ from country-to-country as well as from research funder to research funder. This wide variation in requirements for ethical review across countries is challenging, especially for multi-national research projects. Usually, when working in more than one country, the strictest regulations typically apply. It is also good practice to engage with any local regimes, where possible.
For examples of local diversity in ethical review, you can click the accordion.
Expert tips
TIP 1. Educate your REC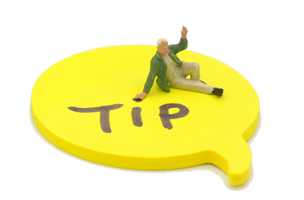 RECs may be informed and supportive of efforts to share data. However, there is great variation, and some oppose data sharing, fearing (mistakenly) that sharing data violates participants' confidentiality. As a researcher, you may need to ensure that your REC is fully informed on these subjects. At a minimum, REC members should know that:
Many research funders and journals expect or require data publication (i.e., data to be made available in an archive or repository);
Consent forms should allow for participants to opt in or opt out of data sharing, whilst also protecting their confidentiality (see 'Informed consent');
Data protection laws only apply to personal data, but they do not apply to anonymised data;
Identifiable information may be exempt from data sharing;
A combination of gaining consent, anonymising data and controlling access to data can enable the ethical and legal sharing of data; even sensitive data can be shared if suitable procedures and precautions are taken, as is done at major data repositories.
Tip 2. Finding RECs
Find the REC at your own institution or have a look at The European Network of Research Ethics Committees - EURECis (EUREC, n.d.) - which brings together already existing national Research Ethics Committees (RECs) associations, networks or comparable initiatives on the European level.