Table of Contents
Diversity in copyright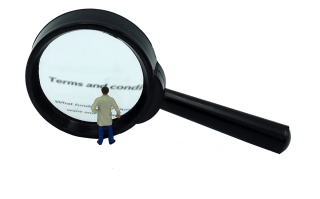 Copyright legislation is created at an individual country level as there is not an international copyright law, though many countries have signed up to the Berne Convention (WIPO, 1979). For these reasons, it is important that researchers identify the relevant national copyright legislation.
The European Commission is looking to reform EU copyright law further, having published a package of reform proposals, which currently include a Directive and a Regulation. One of the aims of these reforms is to improve copyright rules on research and education. Click a country to find out about national copyright legislation, what is covered, the copyright duration and the exceptions and limitations.
Obstacles to the trans-European archiving and sharing of research data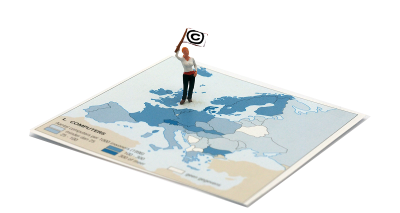 Making research data as openly available as possible is a widely recognised goal. For researchers working on an interdisciplinary project involving several countries, it can be difficult to fully comprehend in which ways open access to research data can be legally obtained. European national laws still diverge.
A report from Knowledge Exchange (Knowledege Exchange, 2011) concludes that it will remain difficult to predict when particular files of research data are protected because of:
Diversity in copyright protection
Even though most research data will fail to meet the criteria for copyright protection because they are not likely to be considered as "works" (they mainly concern facts), the lack of harmonisation of the criteria for copyright protection in Europe is tricky. E.g., whereas Germany, Denmark, and the Netherlands have a relatively similar (higher) originality standard, the UK has a very low standard (skill, judgment, and labour) making it possible that collections of research data are easily granted full copyright protection.
Diversity in copyright owner
If protection applies, the right holder's consent is required for sharing the data. However, the designation of the copyright owner is also different in different jurisdictions. Although in many cases the maker of the work will be considered to be the author and therefore the right holder, only Dutch and UK law designate the employer as the right holder if the work was made in the course of employment.
Licences as a way forward
Therefore, the authors conclude that to ensure that research data can be shared and reused freely licences should always be obtained from the potential rights holders. With the right licence, researchers can waive claims to any IP rights that might apply to research data that they generate in the course of publicly funded research. In the chapter 'Archiving and publishing data' we will look into 'Data licensing'.